History
The first Wolky shoe saw the light of day in 1983. But for the full story, we need to go back to 1982. That's the year brothers Kees and Jan Diks founded Wolky BV.
A family-run business
Wolky is a family-run business with an eventful past. When brothers Kees and Jan Diks founded Wolky BV in 1982, they were no strangers to the footwear industry. The brothers were already working in their grandfather's shoe business and had expanded his retail chain to six shops under the name Diks Modeschoenen.
New concept
Kees and Jan believed that the future belonged to shoes that were 'good for the feet'. Following feedback from customers that the cork footbeds were too hard, they developed their own concept of comfort. Kees went in search of a model more in tune with their ideas.
Not much later, he launched Wolky's first sandal. It was wide and flat, with a footbed that moulded itself to the foot thanks to an extra layer of memory foam. The Velcro closures made the sandal almost infinitely adjustable. Kees named it the Alto, and Wolky had its very first model.
Cork sandals
The brothers made well-fitting shoes the unique selling point of their stores and started to specialise in them. But the market for comfortable footwear was underdeveloped in the early eighties. Sandals with a cork footbed marked a footwear revolution. Although fabulous to walk in, they were regarded as unconventional at the time – too new and too quirky. Few people dared wear them in public.
Breakthrough
Wolky's real breakthrough came in 1989, when the company partnered with Dutch shoe designer Charles Bergmans. The outcome was the Model 600 Paris, a sandal from Wolky's City line that came in several different colours. Elsevier magazine published an article praising the sandal's innovative adjustability. That opened the floodgates, and for the first time ever, people were queueing up to buy our shoes. After these initial successes, Wolky focused on innovation, expansion and quality. Season after season, new models followed and existing ones were refined. Wolky and Charles Bergmans have now enjoyed a successful partnership dating back over 25 years.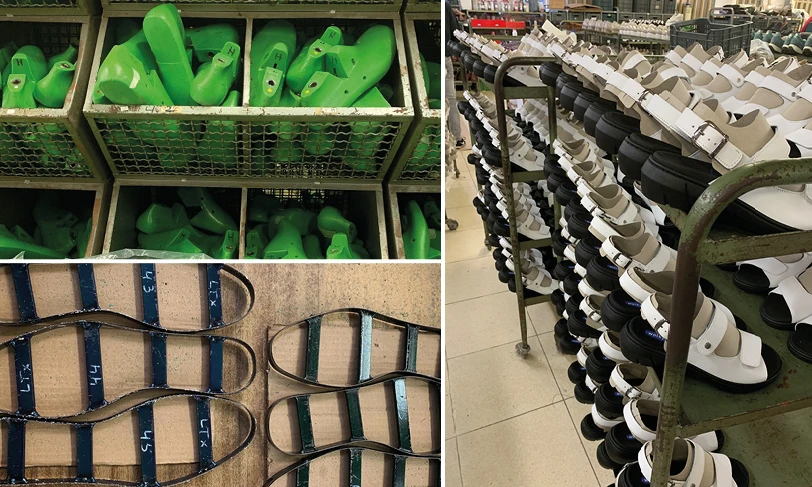 PRODUCTION TO PORTUGAL
As Wolky's collection grew, we realised that it was no longer feasible to make all our shoes in the Netherlands. What's more, our new designs called for specialised shoemakers, and we found the best factory for each type of shoe in Portugal. We also found we could source our various soles (developed in-house) from Portugal. However, the word "factory" doesn't quite capture the essence of a place where good quality comfort shoes are made. "Workshop" would be a better description – because at least 90% of our shoes are still crafted by hand. Each type of shoe makes its own specific demands, and that calls for skilled artisans.
The first Wolkyshop
Wolky opened its first Wolkyshop in 1995. Located right in the heart of Utrecht, it sold nothing but Wolky shoes. The formula turned out to be a success, and the Wolkyshop is still there today – and we haven't stopped there.
Under the leadership of Tom van Geemen, more and more Wolkyshops opened their doors. Tom was also a pioneer in online retail. Wolkyshop launched its web shop back in 1997, at a time when it was still highly unusual to order shoes on the internet. Tom proved to be a visionary in this area too, and Wolky's head start in the digital world allowed Wolkyshop online to become the success story it is today.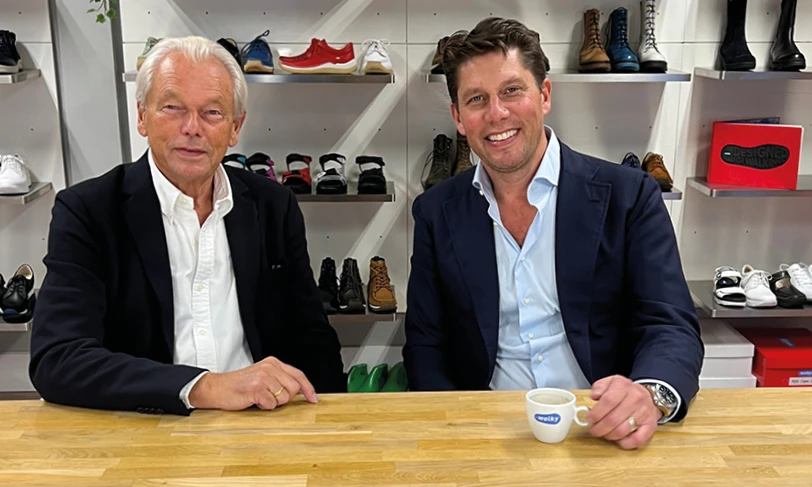 From one generation to the next
By this time - we're talking 1998 - it was clear that Kees's son Anthony had also inherited the shoe gene. Kees and Anthony worked side-by-side for many years before Anthony took over the business from his father.
In the years that followed, Wolky received numerous awards for its designs, leading to even greater success. The company opened two new distribution centres, one in the USA and the other in Germany, and its reputation continued to grow.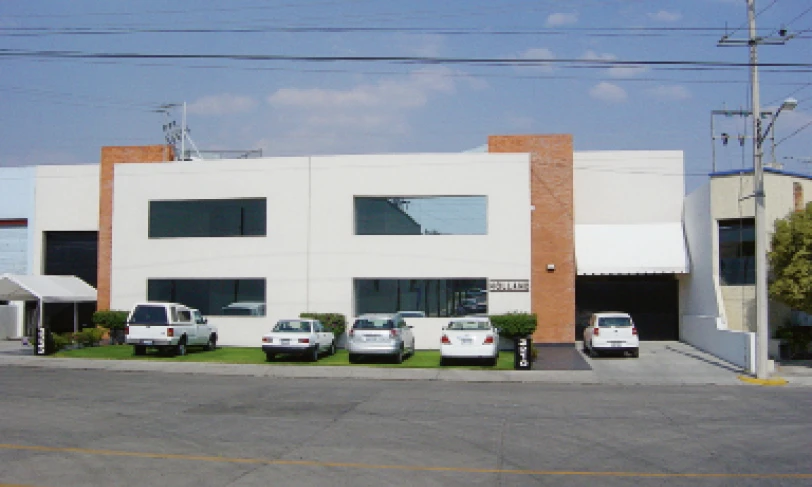 TO AMERICA AND MEXICO
Interest in our Wolkys started to grow in America. We wanted to produce the shoes for the US market more locally, as shipping everything from Portugal would make them unnecessarily expensive. So we set out to look for good shoe factories in Mexico. That turned out to be a challenge, so we decided to set up our own factory, and by 1999 it was ready to open its doors. We called the factory "Holland". As Americans love Dutch design, we thought we could label our shoes "Made in Holland". There was nothing untrue about that! It was a nice idea, but the first shipment of Roll Mocs was intercepted at the border, and our Dutch designed shoes were given "Made in Mexico" stickers.☺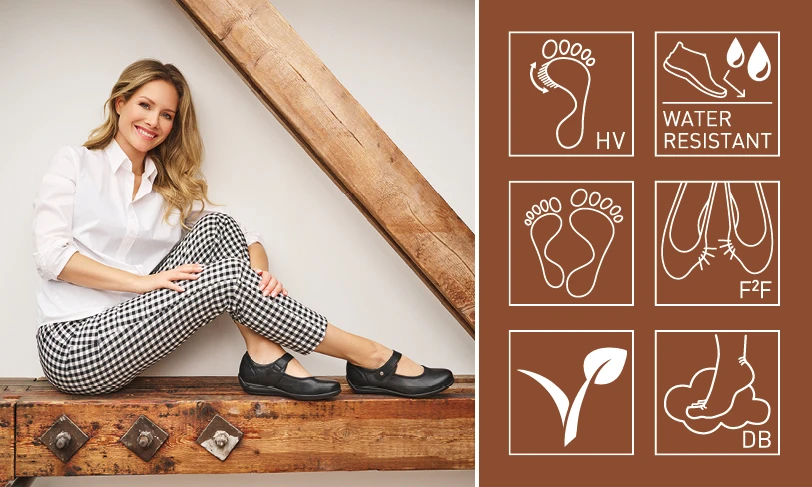 A WOLKY SHOE FOR EVERY FOOT
In 2000 we began expanding our collection with what we call our "Specials": shoes for feet that need just that little extra care, but also shoes for women who are looking for something different. Today we have a wide range of Specials in our collection. There are shoes for bunions (hallux valgus), shoes for wide feet, shoes for diabetics, shoes for different size feet, vegan shoes and custom-made boots.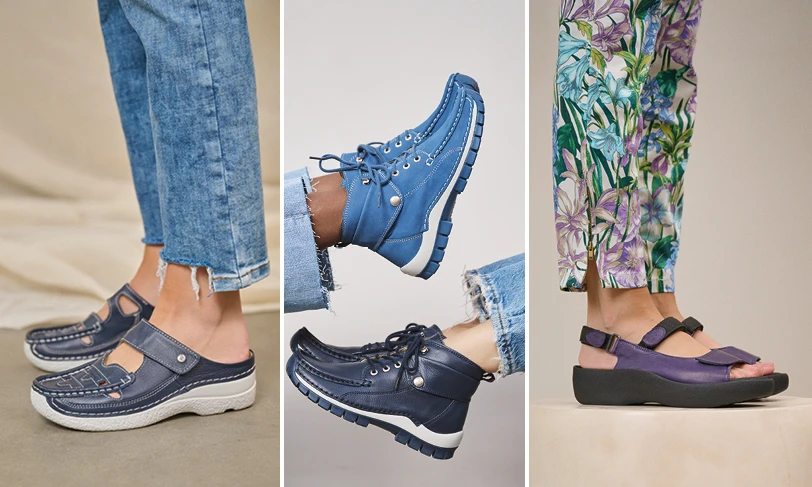 ALL-TIME FAVOURITES
Wolky has built up a large and loyal fan base over the past 40 years. Once women are hooked on a particular line, they come back to it again and again to buy something new. We make sure we keep those all-time favourites in the collection, but with annual or even seasonal updates, for example new colours and materials. We also regularly revamp lines by introducing new models so you can rely on the comfort your feet know and love while still looking stylishly fresh. We also continue to innovate our favourites. After all, technologies are constantly evolving, and if we can improve something, we will.
To be continued...
Over the years, many things have changed. Wolky has grown, opened shops, brought in new family members and launched new models. But what always remains the same is our love of shoes. Shoes that fit your feet well. Of comfort. Of quality. And that's one thing we know for sure: feet love our shoes.
Treat
These shoes are of excellent quality! And do you want to keep them that way? Then we recommend that you use the following products.