40 YEARS OF HAPPY FEET WITH WOLKY
As women we've all been there: bad shoes can ruin our whole day. But it doesn't have to be that way. That's why at Wolky, we take your walking comfort seriously. We are passionate about making quality shoes that combine a perfect fit with timeless design and optimal comfort. And most importantly, Wolky shoes must be supportive, because besides fitting well, shoes should also support your feet. That's what really makes the difference. We aim to make shoes you only realise you're still wearing when you go to bed at the end of the day.
We have been providing women with comfortable, supportive shoes for over 40 years. Many women who have discovered Wolky say they won't wear anything else. That's also why some of our models have featured in our collection for decades. All Wolky shoes are developed entirely in house, from the designs to the moulds and lasts. This sets us apart from many other shoe brands. And it's the only way we can offer you the comfort we promise. So you can enjoy the active life you deserve from morning to night!
Want to know more about Wolky shoes, how Wolky started out and what our most popular models have been over the years? Then keep scrolling. Once you've finished reading, you'll know everything there is to know about Wolky and you can consider yourself a real Wolky expert!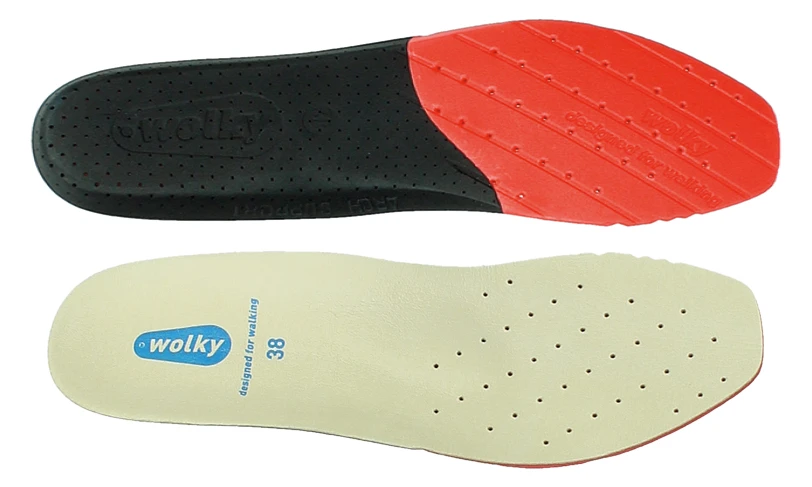 WHAT MAKES A WOLKY SHOE UNIQUE?
As mentioned, Wolky shoes are conceived, designed and developed entirely in house. So there's no other shoe that compares with a Wolky. We do this so that at every stage of the shoemaking process, we can put our comfort stamp on them. Your feet will notice that as soon as you put them on. Over the years, Wolky has developed its own distinctive style. How can you tell? We explain all about the inside of a Wolky shoe!
'I CAN'T STOP TALKING ABOUT MY WOLKYS – THAT'S HOW HAPPY I AM WITH THEM. MY NEIGHBOUR EVEN CALLS ME ''MRS WOLKY''!'
ANNIE VAN BOOM | WOLKY-FAN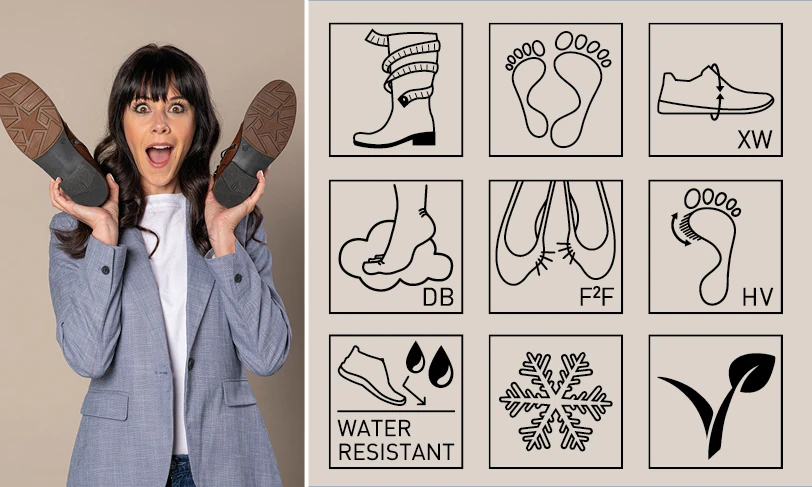 A WOLKY SHOE FOR EVERY FOOT
Some feet need a little extra care. Because Wolky likes to make all feet happy, we have countless solutions for those feet too. How about shoes for cold feet? Or shoes for people with diabetes? Did you know you can even get made-to-measure boots at Wolky? Or shoes in two different sizes? We can't wait to tell you more about all our specials.
WOLKY'S FAVOURITES OVER THE YEARS
Our success story started with just one sandal: the Alto. More soon followed, and Wolky made a name for itself in the world of shoes with its revolutionary models. Some have been in our collection for years.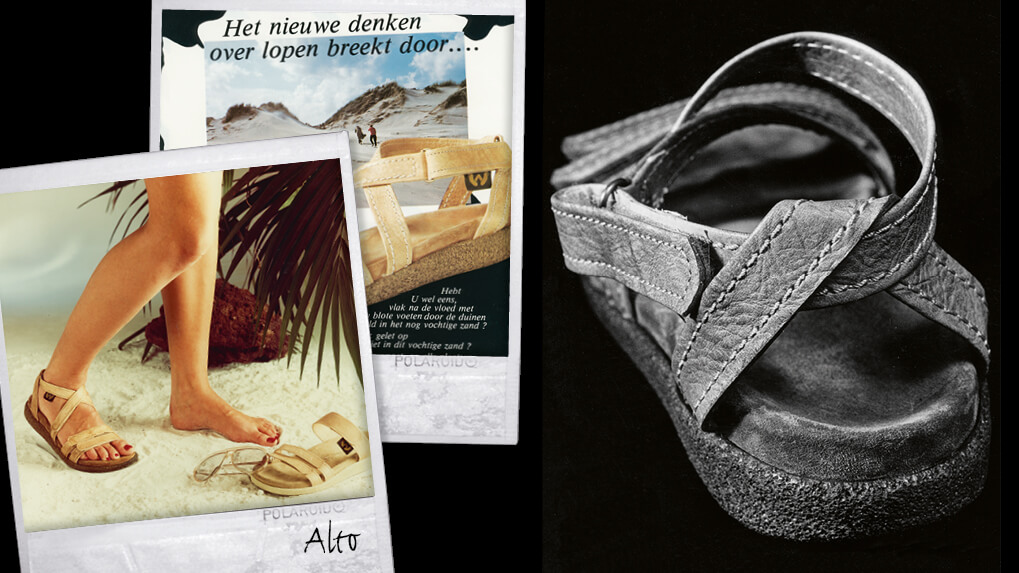 Shops
Wolky's are sold in 16 countries worldwide. At the moment, Wolkyshop does not have its own retail shop in the UK. You'll find our shops in the Netherlands. However you can shop Wolky shoes from anywhere in the world via our on-line shop. Go to the top of this page and select your currency. Still not a fan of online shopping? We've got you! Check out our list of UK retailers that are worth a visit.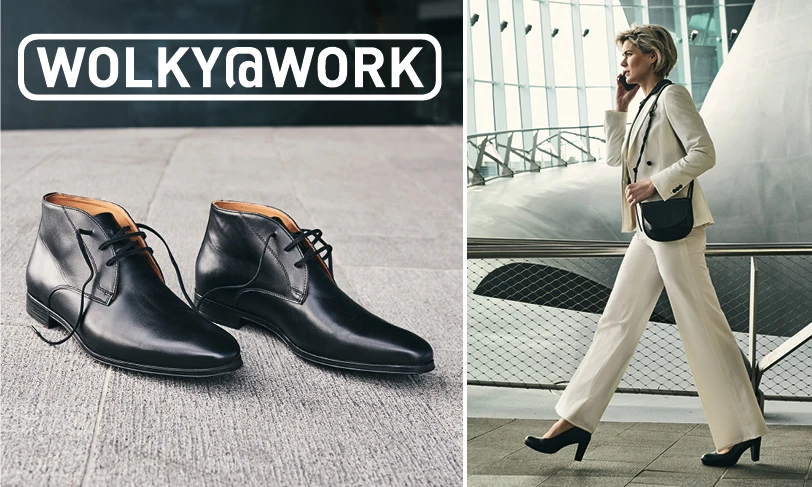 SHOES FOR WORK
Wolky has developed an extensive collection of shoes (M/F) for work under the brand name Wolky@Work.

The collection consists of comfortable pumps, smart sneakers, business loafers and lace-up shoes.
Treat
These shoes are of excellent quality! And do you want to keep them that way? Then we recommend that you use the following products.