Best walking shoes for women
A good hike is a delightful way to stay active and clear your mind. But, of course, you need the right shoes for that. Fortunately, there's plenty of choice when it comes to good hiking boots for women. In this article, we will highlight the best hiking boots for women!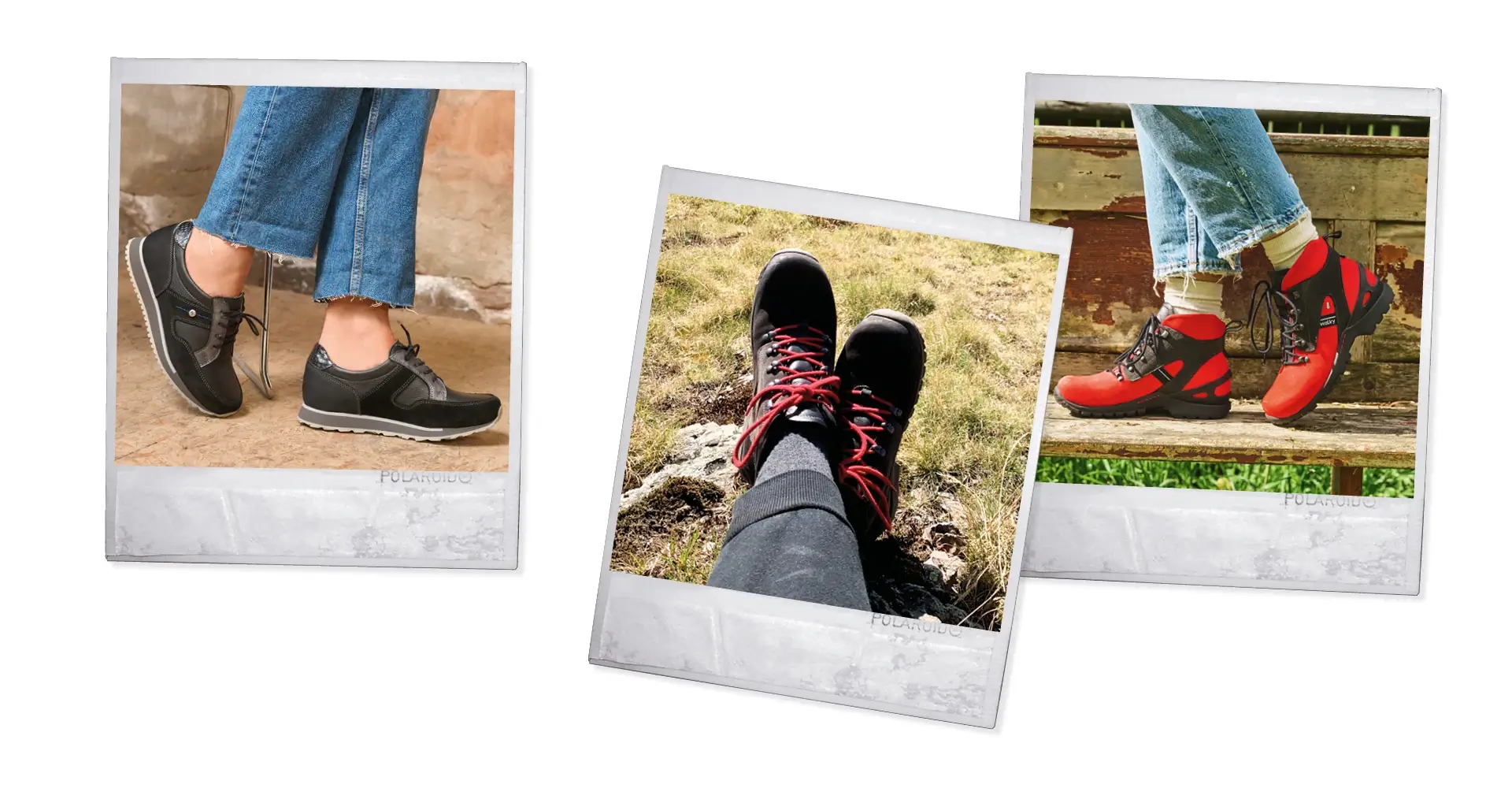 City Tracker
Do you have a long hiking trip planned? Then the City Tracker is a fantastic choice for you. This ultimate waterproof shoe will comfortably take you to your destination, no matter the weather. Its lightweight design makes is super comfortable, and thanks to the adjustable laces, the shoe fits various types of feet. Even orthotic insoles are no problem for these hiking boots. Thanks to the removable insole, you can easily insert your own insoles into the shoe.
Traction
The Traction is a fantastic hiking shoe. This was proven by our art director Magda Kleinhout, who went on a hiking holiday around Edinburgh with it. The excellent grip makes the shoe suitable for rough terrain, and because it's waterproof, the shoe is suitable for all weather conditions. What's even more fun about the Traction is that it's available in so many colours. From understated black and camel to striking ochre or red.
Backbone
Walking is almost effortless with the models from the Backbone line. The cushioned sole and the slightly upward sloping toe subtly encourage the rolling motion. The lace-zip combination makes it easier to put on and take off. In the models from this line, various materials are used in the upper for a luxurious appearance. Like all our other autumn lines, the Backbone line features a removable anatomically shaped insole.
E-walk
Looking for the comfort of a hiking shoe without the 'scout factor'? Then Wolky's famous e-Walk is suitable for you. These shoes are heavenly for both shorter and longer walks but have the appearance of a trendy sneaker. So, after you walk, you can immediately go for a drink or dine out. The shoe is equipped with the Roll-A-Way System, ensuring the proper foot motion. This way, you arrive at your destination feeling less tired.
Sole
In a blog about the best hiking shoes for women, the Sole should be discussed. These comfortable, waterproof boots are your best friend in autumn and winter. They keep your feet dry and warm during a drizzly autumn walk. There is a special membrane between the upper material and the leather lining, making the boot waterproof. Also, thanks to the gusseted tongue, no moisture can enter through the zipper. Finally, the Sole is equipped with a sturdy, durable sole that provides stability while walking. With the Sole, the rain no longer spoils your days!
Shop Wolky's walking shoes
We have plenty in our assortiment. View all?
Treat
These shoes are of excellent quality! And do you want to keep them that way? Then we recommend that you use the following products.